Metropolis
Eshkolot Festival in Berlin
The Eshkolot Festival has been made possible with the generous support of Genesis Philanthropy Group and with the kind assistance of the Jewish Agency for Israel — Germany
Metropolis: Weimar Berlin as the Capital of Jewish Modernism
Eshkolot's Festival of Jewish Texts and Ideas
Berlin, November 4-7, 2019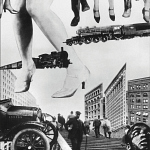 Historical contingencies of time and place sometimes come together to create a unique Chronotope — unmistakably recognizable combination of Zeitgeist and genius loci. A hundred years ago Weimar Berlin became a global migration hub, a multilingual marketplace, exploding with artistic, technological and social innovation amidst economic crises and decadent nightlife. For about a decade it was a capital of Jewish modernism — philosophical (Scholem, Buber, Benjamin, Bloch), literary (Döblin, Roth, Byalik, Agnon, Bergelson), artistic (Lisitsky, Rybak), architectural (Mendelsohn) and musical (Weill, Eisler).
The aim of the Festival is to create an immersive experience of the 1920s' Berlin through the study of historical and literary sources and to uncover the traces of Jewish Metropolis still influencing the life of today's city.
The festival program includes lectures, mini-courses, reading workshops, thematic field trips and cultural events.
PRELIMINARY PROGRAM (check for updates)
LECTURE: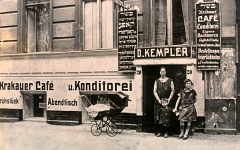 Gertrud Pickhan (Freie Universität Berlin)
Charlottengrad and Scheunenviertel. East European Jewish migrants in Weimar Berlin
MINI-COURSES: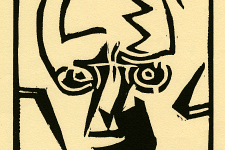 Marc Caplan (University of Wroclaw)
Berlin as the Capital of Yiddish Modernism
Tatjana Baskakova (Moscow)
Berlin, Alexanderplatz: Alfred Döblin's Literary Modernism
Frank Stern (University of Vienna)
Jewish Culture and Weimar Cinema
FIELD TRIPS: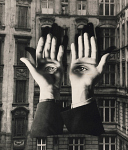 Tatjana Baskakova
Alfred Döblin's New Babylon: three literary walks
Denis Esakov
Berlin 1929-2019: in the steps of Weimar flâneur Franz Hessel
CULTURAL EVENTS: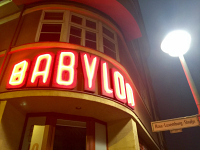 Film Screening at Babylon Cinema — Jewish themes in Ernst Lubitsch's classical silent films. Commentary by Prof. Frank Stern, live musical accompaniment
Chamber Music Concert — Modernist Jewish Composers of Weimar Berlin: Kurt Weill, Hans Eisler and Stefan Wolpe (ensemble mosaik)
Selected events will be open not only to full festival participants, but also to general public (free of charge, registration required), register now to save the date and subscribe to updates about events, dates and venue locations.
January
February
March
April
May
June
July
August
September
October
November
December
2008
2009
2010
2011
2012
2013
2014
2015
2016
2017
2018
2019
Archive of events